Custom & Special American Made Brushes
Gordon Brush is an American manufacturer of industrial and custom brushes. Our experienced engineers, using advanced CAD software, and possessing extensive manufacturing capabilities, can turn any custom brush design into the part for your specific application.
All specialty and custom brushes are designed based on the materials, elements, or products you are working with and the corresponding brush characteristics you need to perform the task at hand. Follow the links below to find more information and design sheets that will help you specify and design your custom brush. Or, contact us today to discuss custom brushes for your application. Gordon Brush® is your #1 source for specialty and custom brushes for all applications.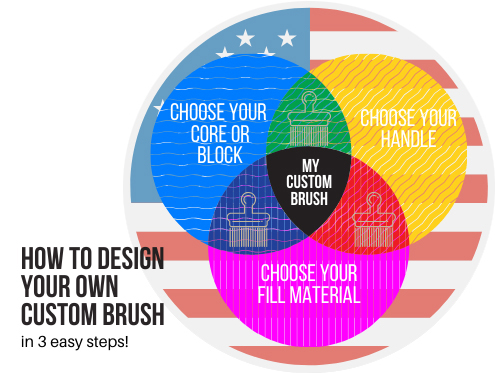 Custom Brush Applications
General applications for a custom industrial brush include applying, pushing, removing, cleaning, spreading, or providing a barrier. The possibilities are literally limitless! Common applications for our specialty and custom brushes include:
General Cleaning
OEM Machine Parts
Replacement Machine Brushes
Debarking Trees
Paint Striping
Bent Tube Cleaning
Articulated Drain Cleaning
CNC OD/ID Thread Deburring
Micro Tubular Swabs
Spanish Roofing Tile Cleaner
Static Control
Custom Brushes Sizes and Styles
The size and style of your custom made industrial brush will depend almost completely on your application. There are almost no limits to our custom brush manufacturing capabilities. We use state-of-the-art CNC machinery, and have the capacity to manufacture the industry's widest variety of sizes. Talk to us about your application and we will work with you to deliver the custom brushes you need.


Contact Us for Specialty & Custom Brushes
If you know the specifications of your custom brushes, please complete a Custom Brush Design sheet through one of the links above. We will get back to you within 24 hours with a complimentary price quote. Or, contact Gordon Brush® to discuss a custom brush design for your application.